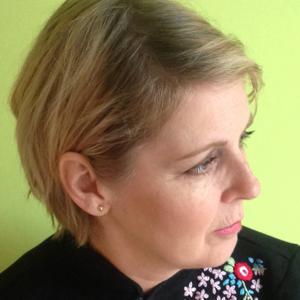 jackie besteman
Artist member since 2018
Toronto, Ontario
I have been painting birds for 3 years ( having worked as an illustrator for most of my career) Birds inspire me immensely because of their wild beauty and keen intelligence. City people especially treasure these wonderful creatures as they are a vivid connection to nature which is often hard to find in the concrete jungle. Not wanting to be a traditional wildlife painter I enjoy perching the birds on familiar and iconic objects. I am happy to forfeit a realistic relationship between bird and object but the overall design has to be harmonious and the bird is always the focal point. I enjoy working out the colour of the background. The main objective is for the bird to pop.
---
Best season of the year in Toronto
Spring!
Beverage of choice
Coffee and Kombucha
Favourite movie
In the Mood for Love.
Favourite artist(s) right now
Alex Katz
Describe your home in 3 words
Downtown, Victorian, Cozy
Your favourite spot in Toronto right now
The Four Seasons Centre
Upcoming Exhibitions
2018-12-01
Toronto
The Birds
Select Past Exhibitions
2018
Toronto
Toronto Outdoor Art Fair
2017
Toronto
One of a Kind Show
2017
Toronto
Toronto Outdoor Art Fair
Education
1990
Ontario College of Art
Diploma ( 4 year program)
SHARE THIS ARTIST